Rebel Sport co-founder Ian Dresner backing 300-seat restaurant, Firegrill
---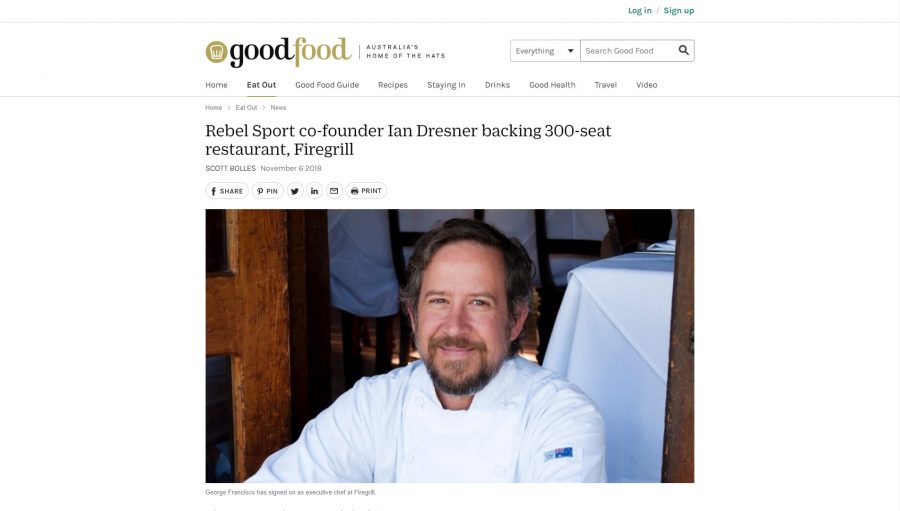 Who says sport and restaurants don't mix?
Rebel Sport co-founder Ian Dresner is backing a 300-seat restaurant, Firegrill, opening early 2019 at the Barrack Place development near the Wynyard Station end of the CBD.
Dresner, an early investor in the early noughties mega-sized Wildfire restaurant, is involved in a Wildfire reunion at Firegrill.
His partner in the start-up is restauranteur Dah Lee, who worked for Wildfire, and former Wildfire chef George Francisco, the hatted American chef who has since rattled the pans at Jonah's and in the Hunter Valley.
Read more at https://www.goodfood.com.au/eat-out/news/rebel-sport-cofounder-ian-dresner-backing-300seat-restaurant-firegrill-20181102-h17fka